Top 3 Weirdest Christmas Legal Cases
There aren't many cases brought to court with Christmas themes – clearly many people don't feel "grinchy" enough to ruin someone's Christmas celebrations with a lawsuit. But there did turn out to be a couple of special exceptions – read on to find out…
Christmas Legal Case 1: "Harmful" Christmas Decorations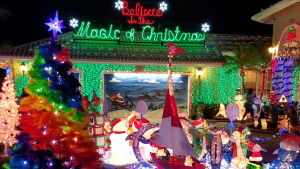 One case where the season of goodwill was affected was this one. In Plantation, Florida, the city decided to go after a family's beloved and long running Christmas display arguing it was harmful to the city.
Mark and Kathy Hyatt are known for their lavish holiday lawn spectacles each December in South Florida. The Hyatt's use more than 200,000 lights, snow, a three-story Christmas tree, and a variety of other decorations to spread holiday cheer.
The judgement came down in favour of the defendants in this case as the court found that the city did a poor job of demonstrating any harm to the city or disturbance that the display was causing.
Want to make a judgement yourself? You can see the extent of their "Hyatt Extreme Christmas" here.
Christmas Legal Case 2: Santa Claus' Identity Fraud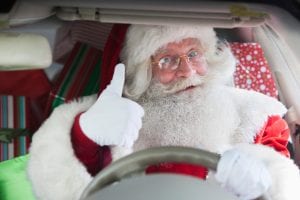 One of the funniest cases I came across was the case of State v Hayes.
Warren Hayes managed to obtain an official ID card in the name of "Santa Claus." He also managed to get an official motor vehicle registration, AAA membership card, and checking account in Santa's name, all of them listing his address as 1 Noel Drive, North Pole USA.
This peculiar situation was found out when Hayes/Claus was involved in a minor car accident and produced his Santa ID to a police officer. He was charged under an Ohio statute prohibiting the use of "fictitious" names.
Ohio Judge Thomas Gysegem said that because he had held this ID from the Ohio Bureau of Motor Vehicles for 20 years, Santa has been a "real person" since early 1982 and thus could not be liable. Never explained in the opinion is how the Ohio Bureau of Motor Vehicle allowed a person to obtain and renew official documents in the name of Santa Claus for twenty years.
Christmas Legal Case 3: Christmas Music Theft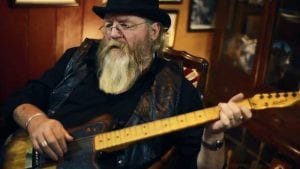 Finally, we come to a lawsuit on a Christmas song. Allan Caswell brought suit against Sony, his own music publisher, when he noticed a similar refrain in the hit Alabama Song, "Christmas in Dixie."
Initially filed in 2012, this case took two years in Australian court with Caswell arguing that his publisher would not take action because the country music band was signed to his same label.
This case was eventually dismissed with a judge ruling in favour of the defendant. Essentially, it was ruled that the compositions were not quite similar enough to constitute theft.
According to Justice Michael Pembroke, the Alabama member behind the song "recalled the circumstances of the creation of Christmas in Dixie on a hot, mid-summer day in 1982 at Lookout Mountain in Alabama" and noted that the first time he heard Caswell's song was "many years later" after the complaint had been made.
Merry Christmas from me and everyone at The Lawyer Portal!
Published: 22/12/17 Author: Alicia Gibson
Which is the Weirdest Christmas Legal Case?
Feeling festive? You'll want to read these next:
Image Sources: