Top 6 Successful Lawyers (and How to Follow in Their Footsteps)
In a career path seemingly characterised by success simply by being a part of it (from financial gains to the types of high-profile cases you can end up working on), what does real 'success' look like?
To help give you an idea of the kinds of lawyers you might be following in the footsteps of, here is a list of six successful lawyers you may well be aware of (in no particular order). Who knows, if you play your cards right, you could be on one of these TLP lists yourself one day!
---
Want to set off on the path to success? Book your ticket to our Training Contract and Vacation Schemes Conference to get started!
BOOK YOUR TICKET NOW!
---
Harish Salve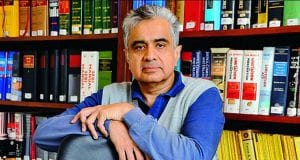 Where They Began: 'India's most expensive lawyer' aspired to be an engineer as a young boy but ended up pursuing chartered accountancy.
Where Are They Now?: Salve is now a senior advocate at the Indian Bar and a UK barrister with Blackstone Chambers, after admission to the UK Bar in 2013. He specialises in commercial, constitutional and tax law.
Key Achievements:
1999 – 2002: Solicitor General of India, an office in which he advised the government – including conducting the World Trade Organisation negotiations
2009: Named the 18th most powerful person in India by India Today
2015: Received the third-highest civilian accolade, the Padma Bhushan
Notable clients include: Vodafone, TATA Group and famous actor Salman Khan
Follow Their Path: You may not have started out as a chartered accountant but don't let that deter you from following Salve's impressive path!
To start, become a legal intern, which you can read more about on our Legal Internship page.
You'll also want to develop your knowledge on commercial and tax law.
Fun Fact: In 2015, it was reported he charges Rs 3,000,000 per day – equivalent to a staggering £30,300!
---
Vernon Jordan
Where They Began: Vernon Jordan studied Political Science at DePauw University in Indiana (where he was the only black student in a class of 400) and earned his law degree at Howard University School of Law.
Where Are They Now?: Jordan is currently senior managing director with Lazard Freres & Co, an investment banking firm. He is also on the board of directors of corporations including American Express, J.C. Penney and Dow Jones & Co.
Main Achievements:
Leading civil rights activist, who organised boycotts and demonstrations and led voter registration drives in the South
1961: Played a critical role in winning a lawsuit against the University of Georgia for racial discrimination against two black students
2001: Awarded the Spingarn Medal by the NAACP for lifetime achievement
Holds honorary degrees from more than 70 colleges and universities in America
Notable clients include: former US President Bill Clinton
Follow Their Path: If you want to become a famous civil rights lawyer like Vernon Jordan, you'll start at university studying a political science degree.
Then, you can apply for the Graduate Diploma in Law (GDL), which you can read all about on our Law Conversions/GDL page.
Your best bet for following as close a path to Vernon Jordan is to get work experience with law firms who specialise in international or human rights law. It might also help if you get experience working as an activist at university, or with organisations such as Amnesty International.
Top Quote: "You are where you are today because you stand on somebody's shoulders. And wherever you are heading, you cannot get there by yourself. If you stand on the shoulders of others, you have a reciprocal responsibility to live your life so that others may stand on your shoulders. It's the quid pro quo of life. We exist temporarily through what we take, but we live forever through what we give."
---
Amal Alamuddin Clooney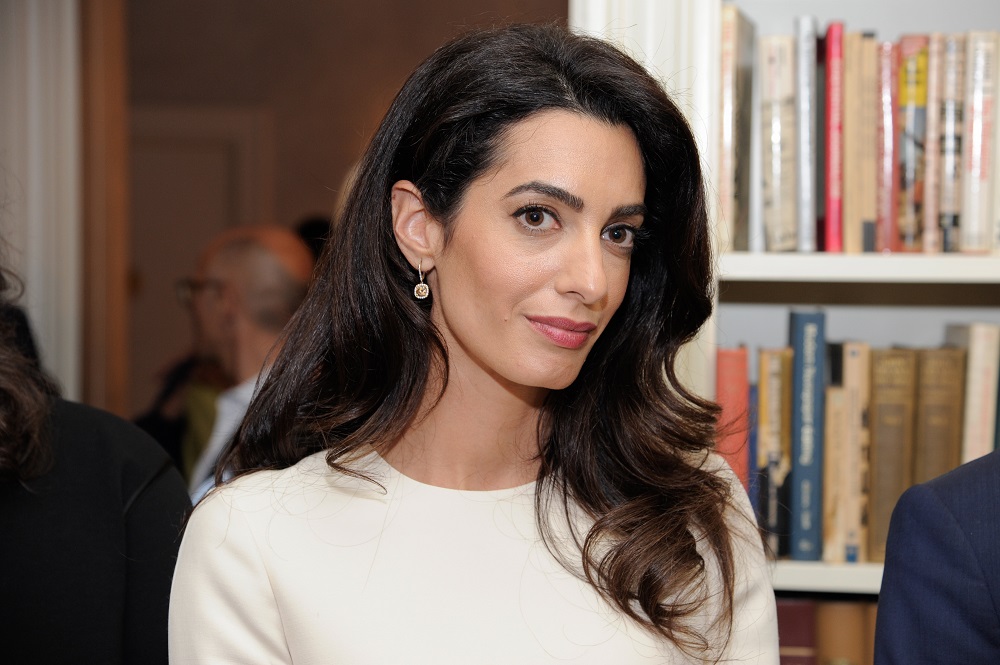 Where They Began: Lebanon-born Clooney studied Jurisprudence at the University of Oxford and completed her LLM at New York University Law School, before being called to the Bar in New York in 2002.
Where Are They Now?: Human rights lawyer for Doughty Street Chambers.
Key Achievements:
Represented Armenia in recognition of the Armenian Genocide, against Dogu Perincek, a Turkish politician convicted of genocide denial and racial discrimination.
Senior advisor to Kofi Annan, the UN's Envoy on Syria
Counsel to the 2013 Drone Inquiry into the use of drones in counter-terrorism operations
Notable clients include: WikiLeaks founder Julian Assange, former prime minister of Ukraine Yulia Tymoshenko
Follow Their Path: To follow Clooney's path exactly, you'd have to study your law degree at the University of Oxford, which you can find a handy guide to here.
Already at university? Your best bet is to apply for the LLM (New York, anyone?), although the fees might well be a deterrent.
Nothing is stopping you becoming a hotshot human rights lawyer, however. Your best bet is to apply for work experience and mini pupillages in chambers that specialise in international or human rights law.
If you're really desperate to follow in Clooney's footsteps, you'll also apply for one of Doughty Street Chambers' two elusive pupillage slots.
And don't forget some pro bono work experience – find out more with our Ultimate Guide to Pro Bono Work Experience.
Top Quote: "If you are a lawyer, and you want to take on easier cases, you can prosecute traffic violations or something. You'd have a very high rate of success, and you probably could sleep more easily at night. But that's not what drives me."
---
Lord Denning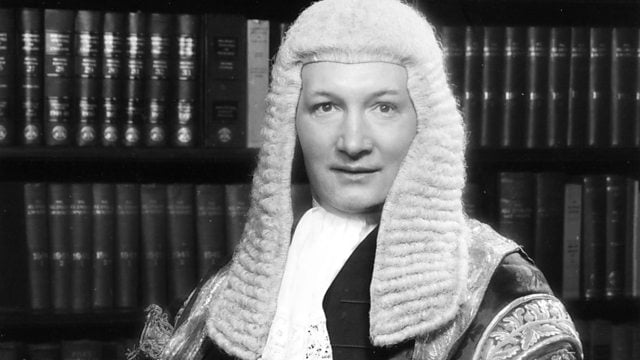 Where They Began: The son of a draper, Alfred Denning survived nearly dying at birth to fight in World War 1 in between studying mathematics at the University of Oxford. Afterwards, he became a teacher but, finding that boring, he returned to Oxford to study Jurisprudence and became a barrister.
Where Are They Now?: Known as 'the people's judge', Lord Denning passed away after his 100th birthday in 1999, 17 years after his last office as Master of the Rolls.
Key Achievements:
1944: One of the youngest judges ever in the High Court of Justice at age 45
1963: Head of inquiry into the Profumo Affair – where he ruled that there were no security leaks after the Secretary of State admitted having an affair
Ruled that wives in divorce cases were entitled to an equal share of their husband's wealth
Made a judgement that paved the way for cheap transatlantic flights by allowing Sir Freddie Laker to compete with British Airways
Follow Their Path: To follow Lord Denning's path, you'll start by studying law at Oxford, which you can read all about here.
To become a barrister, you'll want to get work experience in criminal law at a chambers in the form of mini-pupillages. Find out more here.
You might also want to take a look at our insight into what the judiciary is like – read How to Become a Judge: From CILEx to the Judiciary.
Top Quote: "I was ambitious and saw [a career in law] as the best way to advancement."
---
Cherie Booth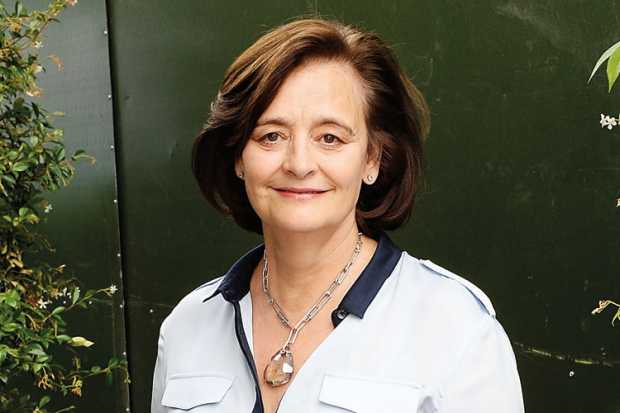 Where They Began: Cherie Booth, also known as Cherie Blair, studied law at the London School of Economics and was called to the Bar in 1976 while teaching law at the University of Westminster.
Where Are They Now?: Founder and chair of international law firm Omnia Strategy, where she practices strategic international legal and advisory work.
Key Achievements:
2000: Set up ground-breaking legal practice Matrix Chambers, which sought to break down the barriers between providers of legal services
Represented clients in a number of leading cases before the European Court of Justice and House of Lords
2008: Founded the Cherie Blair Foundation for Women, which aims to support and empower female entrepreneurs across the world
2011: Set up Omnia Strategy, a pioneering international law firm – made up of barristers, solicitors and non-lawyers – which provides strategic counsel to governments, corporate and private clients
2013: Appointed Commander of the Order of the British Empire (CBE) for services to women's issues and charity
Follow Their Path: First, you'll want to apply to study law at LSE.
Already at university? Your next step will be to find teaching opportunities while studying for your Bar exams, if you're truly dedicated to following in Cherie Booth's footsteps.
Otherwise, follow the route to becoming a barrister, and apply to Lincoln's Inn.
Not to mention, you'll definitely want a firm grasp of international and human rights law to truly match up to Cherie Booth!
Top Quote: "The thing I want to see before I die is women achieving full equality in the world. I'm very passionate about injustice against women and there's too much of it in the world. In so many parts of the world, women are not regarded as worthy or equal to men. In parts of the world, women are bought and sold."
---
Brenda Hale, Baroness Hale of Richmond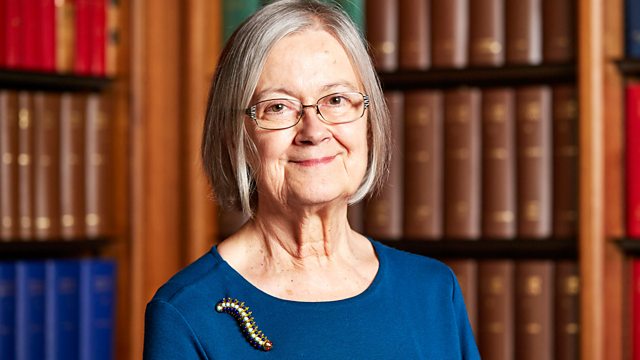 Where They Began: Baroness Hale studied law at the University of Cambridge, before becoming an assistant lecturer of law at the University of Manchester. She was called to the Bar in 1969.
Where Are They Now?: President of the Supreme Court of the United Kingdom since September 2017.
Key Achievements:
Became Professor of Law at Manchester in 1986.
Appointed a DBE in 1999 upon becoming a judge in the Family Division of the High Court of Justice
First female Lord of Appeal in Ordinary
First female president of the supreme court of the United Kingdom
Follow Their Path: First of all, apply to study at Cambridge – here's some tips on getting an offer.
Already at university? Your next step is to apply for law teaching jobs at universities, if you want to be true to Baroness Hale's footsteps.
Otherwise, you're going to want to follow the barrister route, before applying to Gray's Inn. Baroness Hale worked part-time for a long time as a barrister and at the University of Manchester.
Finally, make sure you know a thing or two about family law – Baroness Hale oversaw a number of reforms in this area of law during her time with the Law Commission.
Top Quote: "Women are equal to everything"
Published: 02/03/18 Authors: Hannah Capstick & Halimah Manan
Like This? You'll Love:
---
Image Sources: