Published on May 17, 2018 by isabellaford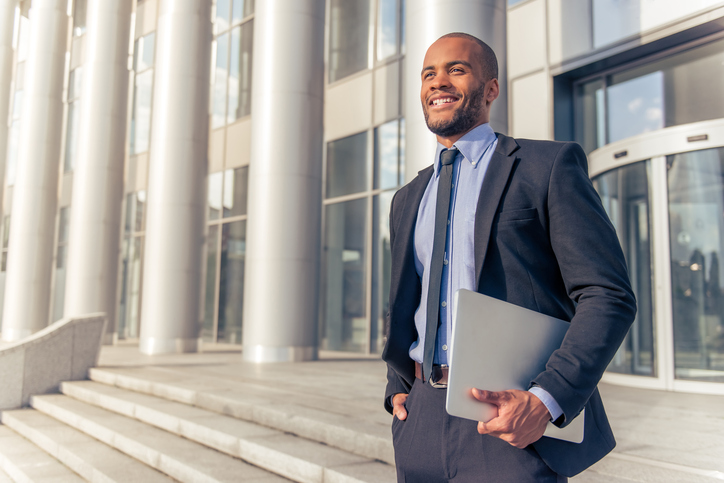 Soon it will be time to start thinking about the training contract application grind. Get ahead of the competition and follow our advice to increase your chances of getting a training contract.
---
1. Start… paying attention to your grades
Be under no illusion, university is a great opportunity to make lifelong friends, immerse yourself in extracurricular activities and get planning for the future.
But don't forget that your grades are important, especially if you have your heart set on a career in law. Your grades will be forensically examined by graduate recruitment teams and interviewing partners as part of your training contract application.
University life is an amazing time, but you cannot forget that those grades will matter in the future (yes – even first year). This does not mean you have to lock yourself in your room and pore over the textbooks 23 hours a day; just try to balance all of your university commitments with ample time to get the work done.
Revision advice will get your far – take a look at our 8 Revision Tips for A*s Across the Board here…
2. Start… meeting the firms
Chances are your university or law school regularly organises talks or presentations by law firms looking to publicise their future roles. You may have looked at these previously and never gotten round to going.
Put the next presentation in the diary and get to it. These talks give you a fantastic opportunity to learn more about the firms, meet representatives there and ultimately allow you to show your enthusiasm.
Whether you decide to apply for the firm or not, the skills and confidence you develop as a result of meeting the firms will massively benefit you in future. The sooner you can start honing your networking abilities the better because in law, and professional services in general, relationships are key.
Is networking the worst thing you could possibly imagine? Read our 10 Networking Tips for People Who Hate Networking blog post to beat the nerves!
3. Start… building your brand
No, we are not suggesting you protect your logo with a trademark, instead we are talking about the benefits of starting to market yourself to the law industry.
This is as simple as creating a polished and professional looking LinkedIn profile. Start listing your achievements and some of the law firm events you have been to. This will act as a useful working list of what you've been doing which will be helpful for applications but also allows HR departments an easy way to put a name to a face after meeting you at events.
If you felt like you made a good impression with the individual met, why not see if they have LinkedIn and add them.
How do you make your LinkedIn profile look irresistible to employers? Read our blog post all about it here.
4. Start… getting some work experience
Of course, a vacations scheme can be invaluable in the pursuit for a training contract, with many firms opting to now recruit their trainees directly from their vac schemers. But if you've so far had no luck in getting a vacation scheme, start looking at legal and commercial roles with transferable skills.
Paralegal roles can be invaluable for getting to know life within a law firm and also the work you would be doing as a trainee, but paralegal positions can be competitive.
If you are struggling to get a legal job, don't be scared to look further afield in roles which are more business related. Commercial awareness is key, and if you can demonstrate on an application an understanding of how certain businesses operate this could really set you apart.
Find out more about commercial awareness with our free guide here!
5. Start… trusting the process
The temptation after finished your law degree or GDL is to start feeling slightly nervous when the training contract offers don't start rolling in. If you are in a position to self-fund the LPC and still you find no legal jobs forthcoming, the concern may begin to grow further still.
The reality is many law firms are increasingly looking for individuals that wish to commence the training contract following a period of experience in another industries. Whilst this approach does differ from firm to firm, some of the best trainee applications are from those that developed an understanding of how other businesses work (see point 4 above), as these will likely be the types of client your firm is working for.
The key point therefore is not to panic if the TC offer is not meeting your predetermined timeline; sometimes all you can do is trust the process, and remember – "good things come to those who wait".
More blog posts to secure your perfect training contract:
Published: 17/05/18 Author: Fergus Nolan