Monthly Law News Summary – January 2018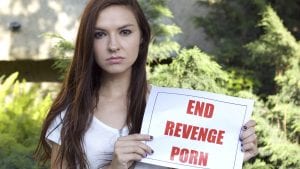 Happy New Year! Welcome to The Lawyer Portal's Monthly News Summary. This month's post will cover the news stories from the 1st January 2018 until the 31st January 2018.
This month, we will look to the new laws that 2018 brings with it around the world; a female YouTube star has set a landmark legal precedent in the UK on revenge porn; a new app has been created to create legally binding contracts for ensuring consensual sex; and French President Emmanuel Macron has announced a 'fake news' law.
With a New Year comes a whole host of legislation coming into effect across the world.
China has long been one of the biggest markets for ivory, and a major contributor to the 30,000 African Elephants killed each year for their tusks. But, at the beginning of 2018, Chinese law now bans all trade both in ivory and ivory products. Announced last year, the ban came into effect at the very end of 2017.
Moreover, California is being given a whole new set of legislation. Most controversially among these is the legalisation of marijuana. A vote in November decided that it was no longer criminal to grow or sell the drug for consumption by adults and it became the biggest state by far to introduce the laws. As well as this, there will be new protections for undocumented immigrants, parents won't have to list their children's gender on their birth certificates and schools will have to give lunch to children who can't afford it.
In addition, Germany brought in the Network Enforcement Act in October however technology companies were given to the start of 2018 to start complying. Now any company that doesn't remove "obviously illegal" posts will be fined. This will affect all the big technology and media companies such as Facebook, Twitter and Google. It is not clear, however, how extensive the removals will be, and therefore how much of a difference it will make outside of Germany.
---
This month a YouTuber successfully sued her ex-boyfriend in a landmark revenge porn ruling. Chrissy Chambers, who runs the 750,000-subscriber "BriaandChrissy" YouTube Channel, was awarded "substantial" damages by the High Court in London on Wednesday.
Chambers sued her ex-boyfriend, a British man who has not been named, after he recorded and uploaded videos of them having sex to the porn site RedTube. The recordings were made without Chambers' knowledge while she was in the relationship with the man from 2008 to 2009. He uploaded six videos in 2011 and 2012, the report said, some of which included her full name and her age at the time (18). Chambers did not find out about the clips for almost two years, when she started to receive complaints from viewers on YouTube who mistakenly believed she had created the videos intentionally.
Chambers, who is American and lives in Los Angeles, found it difficult to take legal action over the videos because of grey areas in the law. She could not sue in the US because the videos were uploaded in Britain. Moreover, British authorities could do little about the videos, as they were recorded in the US, and were also published before new revenge porn laws came into effect. With no criminal options, Chambers launched a civil case accusing him of breach of confidence, misuse of private information, and harassment. The High Court was told that he accepted the charges and awarded "substantial" damages to Chambers plus legal costs.
---
Created by a Dutch Company, 'LegalFling' is a newly formulated app which allows you to request consent from any of your contacts to promote safe, consensual sex. In addition to sending your request, the app will also send sexual preferences including approval for photos, condom use and an STD-free guarantee.
According to the creators, the app was created to ensure that explicit sexual consent is granted before participants engage in sexual behaviour. It is suggested that use of the app will protect all types of sexual relationships. The app will enter the consenting participants into a Live Contract – making any breach of the terms a breach of contract. If a breach of contract does occur the app includes a button to trigger "cease and desist letters and enforcing penalty payments" as well as making it easier to bring the issue to court.
The creators of the app have attempted to make safe consensual sex as private and simple as they can. The app has been created using blockchain however the creators argue that users don't have to worry about privacy breaches as all flings are encrypted within the app. Moreover, the request for consent can be sent over WhatsApp, text message, or Facebook message and contains the ability to withdraw consent at any time.
---
French President Emmanuel Macron has announced plans to create a new law to combat so-called fake news on social media.
This comes after deliberate attempts were being made to blur lines between truth and lies and undermine people's faith in liberal democracy during French elections. Speaking at a new year reception for the media, Mr Macron said it was possible now at a cost of just a few thousand euros to propagate untruths over social media. He said, "Thousands of propaganda accounts on social networks are spreading all over the world, in all languages, lies invented to tarnish political officials, personalities, public figures, journalists.'
He proposes imposing tougher rules on social media about revealing the sources of apparent news content. He also suggested that money spent on sponsored news content would be limited. In his plans, the law would allow France's audio-visual regulator to be given extra powers to stop television channels controlled or influenced by foreign states from destabilising this protection.
Published: 31/01/18 Author: Alicia Gibson
Want Even More Law News? Take a Look at These: