Monthly News Summary – December 2017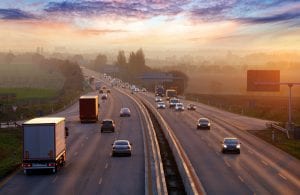 Welcome to The Lawyer Portal's Monthly News Summary. This month's post will cover the news stories from the 1st December 2017 to the 31st December 2017.
Last month, racial bias has been highlighted within the justice system; laws for safe use of driverless cars are to be ready by 2021; the Ministry of Justice scraps legal aid restrictions for victims of domestic violence; and the government are to draft tougher animal cruelty laws in the wake of new evidence on sentience.
---
Three judges from black and Asian backgrounds are suing the Ministry of Justice for race discrimination and victimisation. According to the Ministry of Justice, just 7% of court judges and 10% of tribunal judges are from black, Asian or minority ethnic backgrounds.
The first case relates to a speech made at a rally in Stepney, east London which commented negatively about the racism present in the judiciary. The second case relates to a retired immigration judge of African origin who is basing his claim on victimisation and unfair distribution of work whilst the third case relates to a racist complaint made against a district judge of Asian origin.
Ismet Rawat, president of the Association of Muslim Lawyers, expressed concern about these cases highlighting his awareness of a number of BME judges and magistrates who suffer discriminatory use of misconduct proceedings in circumstances where their white counterparts faced no action at all.
Lee Jasper, co-chair of Black Activists Rising Against the Cuts, said: "The judiciary and Ministry of Justice claim to be committed to equality while simultaneously discriminating against black people in the dock or on the bench." Others argue that diversity among the judiciary is improving.
---
Justice Secretary David Lidington has outlined steps to tackle race bias in the legal system following a damning report by MP David Lammy.
The Lammy Review, published in September, said that people from BAME backgrounds make up 25% of prison population and 42% of the youth justice system – but only 14% of the general population. Whilst Ethnic minority groups make up only 11% of magistrates and 7% of judges. As a result, Mr Lammy has called for national target to achieve representation in the courts by 2025.
However, Mr Lidington said a target would not be the right way to attack this objective. He suggests that in reality it is more important for the judiciary to be expert and therefore "to get a more diverse judiciary…you need to look at the critical path of how you get into the legal profession in the first place."
---
The Law Commission is to draw up legislation for England and Wales to detail the safe use of driverless cars by 2021. The automated vehicle project is being launched at the request of the government's Centre for Connected and Autonomous Vehicles (CCAV), which has asked for 'modern and robust' reforms to be made as part of public transport networks and on-demand passenger services by 2021.
The review is likely to consider the difficult question of who is liable in an accident involving a driverless bus or car – the manufacturer, operator or other drivers. These vehicles do not readily fit within existing legal frameworks the commission has argued and therefore there needs to be a review which will identify pressing problems in the law that may be barriers to their future use as well as considering broader and longer-term reforms.
The commission said it aimed to "promote public confidence in the safe use of automated vehicles" and to ensure the UK's position in the automated vehicles industry is "vibrant" and "world-leading."
---
New rules removing time limit and allowing admission of fresh categories of evidence will come into force in January as the Ministry of Justice scraps legal aid restrictions for domestic violence victims.
The heavily criticised restrictions, which have resulting in large numbers of women confronting abusive ex-partners without representation, will also be relaxed to accept evidence from victim support organisations. Confirming the new guidelines for the Legal Aid Agency, Dominic Raab, the justice minister, said: "We have listened to victims' groups and carefully reviewed the criteria for legal aid available to victims of domestic abuse in family cases."
Legal aid has usually been available to victims of domestic abuse and child abuse, or those deemed at risk, as long as they could provide evidence of abuse within the past five years. Removal of the five-year limit and admission of fresh categories of evidence will help large numbers of women and some men who have been deprived of representation and advice in family court disputes over custody and contact with children. The new regulations will be detailed in a statutory instrument put before parliament this week.
Elspeth Thomson, chair of the legal aid committee at the family law organisation Resolution said we have called for changes to the evidence gateway since the Legal Aid, Sentencing and Punishment of Offenders Act was implemented in 2013 and welcome this news. Parliament has committed to protect victims of domestic abuse, so ministers have a duty to ensure that those who need legal aid are able to access it.
---
Michael Gove is attempting to repair the governments relations with animal welfare campaigners by unveiling much longer jail terms for cruelty. The Environment Secretary is publishing draft legislation on animal welfare to come into force when the UK leaves the EU.
The move comes just weeks after the Conservatives faced severe criticism for voting against moves to adopt EU laws recognising that animals feel pain and emotions. Green Party MP Caroline Lucas put forward an amendment to the EU Withdrawal Bill which would have transposed part of the Lisbon Treaty into UK law recognising that animals are sentient lifeforms however the Government rejected the change.
Mr Gove was somewhat forced to act as social media campaigns led by 38 Degrees, Compassion in World Farming and other groups targeted the Conservative MP's calling for a reversal of the vote against recognising animal sentience. The change proposed by Mr Gove would increase the maximum prison sentence for animal cruelty tenfold from six months to five years in England and Wales. The bill also would propose that ministers must have regard to "the welfare of animals as sentient beings in formulating and implementing government policy." He said that 'we are a nation off animal lovers, so we will make Brexit work not just for citizens but for the animals we love and cherish too.'
The plans to increase maximum sentences also follows the string of previous cases were courts had said that they would have handed down longer sentences had they been available. An example of which being one case whereby a man trained dogs to torture other animals, including trapping them in cages to brutally attack each other.
The proposed legislation will also bring maximum sentences for animal cruelty in England into line with other countries such as Australia, Canada and The Republic of Ireland.
Published: 2/1/18 Author: Alicia Gibson
Want More Legal News? Take a Look at These: