Law Work Experience: Citizens Advice Bureau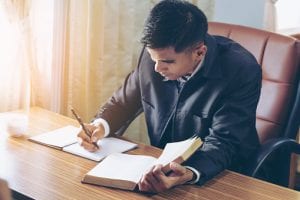 Initially I struggled to find law work experience opportunities open to college students however after speaking with a family friend who works as a solicitor, I took his advice to apply to volunteer with Citizens Advice. The charity Citizens Advice was founded in 1939 as an organisation that offers free and independent advice to people with legal or consumer problems as well as campaigning for policy reform which makes it especially relevant if you wish to study law at university. Whilst admittedly not as glamorous on paper as gaining work experience at a big city firm, volunteering with Citizens Advice offers many significant benefits.
These benefits come by virtue of the nature of Citizens Advice as a charity with 316 branches nationally so there is bound to be one locally that you can apply to which makes it more accessible and cheaper to commute. The staff there were also friendly and accommodating as they were happy for me to volunteer over the summer holidays so that I could balance the role with my studies.
Moreover, the work I did afforded me plenty of responsibility that I believe simply isn't on offer to college students in equivalent roles. This made the work varied and interesting as I was responsible for interviewing and assessing drop-in clients as a Gateway Assessor and then either offering them information to remedy their situation or referring them on to a specialist where I felt it was necessary.
Overall, I feel the training and experience I gained from this piece of law work experience benefited me massively; it allowed me to practise similar skills of communication, analysis and problem-solving as those used in my degree. It also gave me plenty to talk about in my personal statement for university and demonstrated the interest in law outside of my studies that is a must for applications.
Written by Joe Blackmore