Published on September 24, 2019 by Holly Porter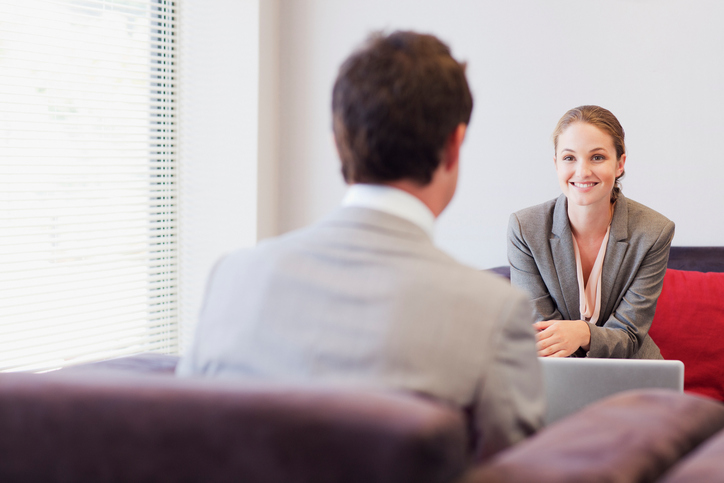 JMW Solicitors recruits a variety of people including legal and IT specialists, as well as professional and support staff. As such, the interview process will vary as appropriate for the role in question. This might mean we include a case study test or practical test for you to demonstrate your skills, and details of the interview structure will be included in your invitation.
Your interview at JMW is an opportunity for you to show your recruiters why you think you're the best candidate for the job you're interviewing for, and to help you get ready, the HR team has prepared these tips.
---
JMW LLP Profile
---
What to Wear to a JMW Solicitors Interview
For any interview, it is often better to err on the side of caution and avoid flamboyant wardrobe choices. Remember, we aren't a fashion magazine, we're a legal firm, so think suits, skirts, blouses, shirts and smart dresses.
What Questions Will You Ask?
The interview will focus on the information provided in your CV and relevant experience. Expect our interview questions to be competency-based, where we'd like you to draw on previous experience to answer. For instance, we'll start questions with statements like, 'Tell me about a time when you…'.
Competency-based questions make it easier for us to be objective when we're assessing your suitability for the role in question. As such, we recommend using the STAR technique to answer our questions.
STAR
Situation– provide context for your answer
Task– what was required of you
Activity – what you did
Result– the final result
General JMW Solicitors Interview Tips
Here are our top three pieces of advice:
Do your research– Make sure you have done all of your research on JMW and the organisation. Find out what we do, our values and read some of our case studies. Volunteering this information in your interview will help impress.
Be on time– It is not beyond the realms of possibility that your bus could be delayed, or that you will hit traffic on your drive in. Set off early to reduce the risk of late arrival and always keep a contact number handy so you can keep us updated of any delays.
Be calm and confident– It is perfectly normal to be nervous before your interview. However, an interview allows you to shine and demonstrate your capability for the job. Speak calmly, clearly and confidently. Remember that you have been selected for an interview because our HR team thinks you are a good fit for JMW.
JMW Solicitors Interview Process
When you come in for your JMW interview, you will check in with our receptionist and wait for your interviewer to come and collect you from our reception area. You will be taken to a meeting room, where, if required, you will complete a competency-based task. For some of our roles, we ask candidates to complete a task to demonstrate suitability for a specific role.
You will then be interviewed by a panel of JMW staff. One member of the panel will be from our HR team, and another member of the panel will be your immediate line manager, if you are successful. As mentioned previously, we will ask you competency-based questions during your interview to ascertain your suitability for the role.
The stages after an interview will differ depending on the role. Candidates will receive information on the next steps when they receive their initial invitation or during the interview.
How to get to the Interview
Before you think about anything else, you should plan on how you intend to get here. We recommend using public transport so you can to avoid having to find appropriate parking near our premises. Our offices are located in Manchester, London and Liverpool.
1 Byrom Place, Manchester, M3 3HG
Kings House, 36-27 King Street, London, EC2V 8BB
The Plaza, 100 Old Hall Street, Liverpool, L3 9QJ
When to Expect a Response
We always try to let candidates know the outcome of their interview as soon as possible, but this will depend upon the number of interviews taking place and other uncontrollable factors, such as annual leave/absence. In any case, we will endeavour to let you know as soon as possible and will often give an indication of timescale at the interview. Feedback will be provided via email in most instances.
Is the JMW office accessible for people with disabilities?
Yes, all of our offices have elevators for access. If you need any additional considerations to attend the interview, please email Claire Carlo via [email protected] and let us know so we can make the appropriate preparations.
We hope this FAQ page has helped to address some of the questions you may have about your interview with JMW. If you have any further questions, do not hesitate to get in contact – email [email protected] and [email protected].
Read More
Training Contract Interview Guide