Football and the Law: Buyouts and Beneficiaries (Part Three)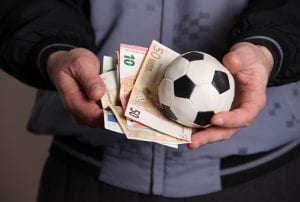 'I don't think he's expensive for £200 million. I think he's expensive in the fact that you are going to have more players of £100 million and more players of £80 million and more players for £60 million.' – José Mourinho, Manager of Manchester United F.C.
What is the football transfer market?
The football transfer market refers to the forum in which professional football players are bought, sold or 'farmed out on loan.'
The European football transfer market has two 'windows' or more precisely registration periods mandated by the FIFA Regulations on Status and Transfer of Players. FIFA, which stands for Fédération Internationale de Football Association, is governed by Swiss law and under Article 6(4) Regulations on Status and Transfer of Players, 'players may only be registered during one of the two annual registration periods fixed by the relevant association.'
The registration periods in which the transfer market is 'open for business' are the summer transfer window and the January transfer window. The former is synonymous with headline-grabbing signings such as that of Neymar Jr to Paris Saint-Germain F.C., Romelu Lukaku to Manchester United and Álvaro Morata to Chelsea F.C.
Conversely, the mid-winter window is often associated with the departure of players who no longer form part of the manager's plans such as Brazil midfielder, Oscar who was sold by Chelsea to Shanghai SIPG and Dutch forward, Memphis Depay joined Lyon but Manchester United negotiated a buyback clause in respect of him.
What are buyback clauses?
A buyback clause is a useful contractual provision for a selling club to have in a transfer agreement.
The selling club is afforded with the contractual right to repurchase a player if they wish to do so in the future. For example, Spanish forward, Álvaro Morata who joined Chelsea for a transfer fee of £65 million in the 2016/17 summer transfer window (rather than Manchester United as I had hoped) had a buyback clause inserted into the transfer agreement between his former club, Real Madrid C.F. and Juventus F.C.; Morata spent two successful seasons with the Serie A champions before returning to his hometown club of which he is an academy graduate.
What are the benefits of buyback clauses?
Buyback clauses confer the selling club with both security and flexibility. In terms of security, the selling club can activate a buyback clause which requires the player subject to the transfer agreement to return the parent club even if he does not regularly feature in the starting XI, which was the fate of Morata thus precipitating his desire to leave Los Blancos for pastures anew. In regards to the flexibility, the returning player may indeed form part of the manager's plans such as Brazilian midfielder, Casemiro, who returned to Real Madrid after a season-long loan at F.C. Porto.
There are two other beneficiaries of a buyback provision – namely, the buying club and the player himself. Buyback clauses may act as a conduit for the buying club to purchase a player whose price tag may have been beyond their financial reach as well as the additional advantage that the pre-agreed buyback fee is usually higher than the original transfer fee paid by the selling club.
For example, Bournemouth's record signing of Dutch defender, Nathan Ake, from Chelsea is widely believed to contain a buyback clause for the Blues Academy graduate. A buyback clause may also be an advantage to the player being sold as they are given more opportunities to play in the first team, canvass their skills on the pitch and improve their game; rather than becoming a regular feature on the bench as Wayne Rooney did in his final season at Manchester United.
What are buyouts?
Ligue 1 football club, Paris Saint-Germain (PSG) seemingly did the impossible by triggering Neymar's buyout clause that was set at £198 million thus signalling the end of Barça's 'three amigos' comprising Messi, Suarez and Neymar.
A buyout clause requires the player to effectively buying himself out of his contract. This is achieved by the buying club depositing the buyout fee to the player who when transfers the vast sum of money to his current club. Typically, a player in Spain would buy himself out of his contract by depositing the requisite sum with La Liga, the Spanish equivalent of the English Premier League who would in turn transfer the sum to the relevant club.
The final whistle…
Football clubs need to adopt a commercial, strategic and long-term approach to the transfer market, particularly in the frantic summer transfer window in which transfer agreements are fast and furious before reaching a climax on transfer deadline day (31 August).
In the wake of PSG activating Neymar's buyback clause their long-time foes, Real Madrid have inserted a £640 million buyback clause in the contract for Spanish forward, Isco to deter rivals seeking to prise away their playmaker.
The absence of buyback and buyout clauses may prove to be a costly 'own goal' in the current transfer market, where it has become an understatement to describe the spending power of certain clubs as extravagant. Arsenal manager, Arsène Wenger, may well prove to be prophetic when he asserted that 'once a country controls a club, everything is possible.'
Read our article on the laws behind the football transfer window next >>
Or visit our sports law guide.
Written by: Hilda-Georgina Kwafo-Akoto