Published on June 15, 2020 by lauraduckett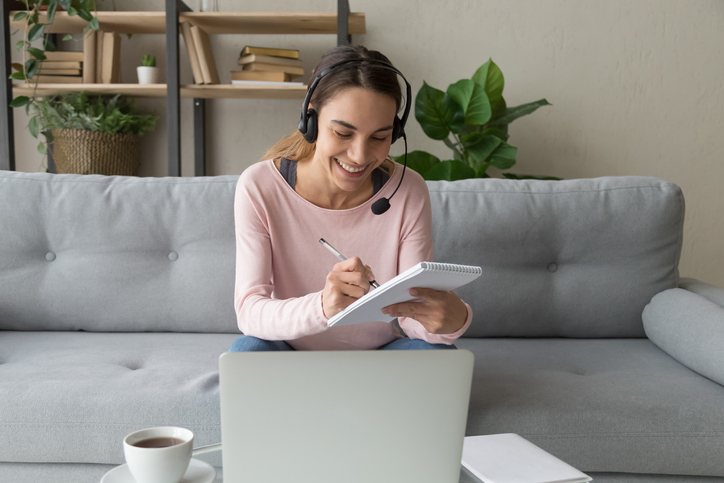 Hear from one of our contributors about her experience at BPP's highly popular In Tray Workshop.
This week I the privilege of attending the BPP Trainee in Tray Workshop. This is a free, hour-long webinar hosted by Jonny Hurst, a qualified solicitor and senior lecturer at BPP, aimed at current and future law students. The workshop aims to simulate an hour of a trainee's working day to help give students an insight into the type of tasks they might face at an assessment centre, vacation scheme or during training at a law firm.
Let me tell you five overarching lessons I learned from taking part in this fantastic yet intense one-hour session!
1. How to Prioritise Efficiently
One of the main purposes of this webinar was to help teach students the art of prioritising workloads. As students, we're often tempted to go all in and try and get everything done even in a short period of time to try and look like the best of the bunch. However, the truth of real life in a law firm, as Jonny Hurst points out at one point during the session, is that work never really stops and it would be very unusual for a trainee to finish their day having gotten every piece of work completed.
The main premise of the session is to read and deal with several simulated emails and instructions with varying deadlines and levels of importance. This webinar taught me to calmly process instructions in a way that I can understand and figure out which work needs to be done first and what can wait for now. Not only this but you receive more emails and more instructions as the hour goes on, therefore, not only must you prioritise the initial workload but reprioritise as your to-do list gets busier.
Understanding the need to prioritise is crucial because failing to consider the urgency with which certain tasks need to be completed can not only lead to sub-par work but can result in missed deadlines and potentially unhappy clients and this is certainly not what partners in a law firm will want to see from trainees.
2. Recording Time
If you have done any form of work experience in a law firm, you may know that many solicitors charge for their work and their time through time recording. This is something that you and I, as students or graduates, will have most likely never done before.
A big lesson I learned that I will carry with me into my future legal career is not to forget you are supposed to be recording your time. At the beginning, I jotted down the time spent on my tasks, but as the session got more intense and I got busier within the simulation I forgot. This not only meant I did not have a note of the time spent but I had left my timesheet completely blank because I did not fill it out as I went. If I had realised before, not only would I have saved myself time at the end of the session (or the "day" in real life terms) but I would have been able to ensure complete accuracy in my records.
3. Do Not Take Shortcuts
Legal research was another aspect of the webinar that we had to grapple with. One of the assignments was to research a certain term and report back. Once you found the correct information, it was really tempting to just copy and paste it straight from the internet into an email and send it to the "partner" and move onto a different task.
The lesson here, for me, was that you need to understand what you are being asked. Such an assignment is never designed to be a one and done result – if they wanted the copy and pasted response they would have been able to find it themselves. You are being expected to read the information, understand how it fits within the particular case or problem at hand and feedback to your superior how the information you have just learned shapes the advice to be given to the client. Even if you are on a time crunch to finish your tasks, laziness in this way is not helpful and it will not reflect well on you.
4. Go the Extra Mile
This lesson goes hand in hand with the above. You need to go the extra mile and show you are truly thinking about the assignment and not just mindlessly ticking off tasks. For example, if you are asked to interview a client/witness, make sure you not only take notes on the interview but that you spend time afterwards formatting the notes in the way that the firm usually does in similar interviews.
Your manager will expect to find a properly formatted copy of your notes attached to an email not your hectically scrawled interview notes in the body of an email. You will have probably been given an example to work from or have an example of a previous interview note available to you to help with this. So there really is no excuse for cutting this corner.
Another example is if a client presents an idea for you to give advice on and following research you have to advise them against their initial idea – it is always helpful to go the extra mile and suggest a sensible and well-researched alternative, even if it is not accepted in the end by the client.
5. You Can Always Learn
BPP highlights that this webinar would be beneficial for current and future law students, including those currently studying the GDL, LPC or PGDL. I would say wholeheartedly that this is true – anyone in their journey towards being a trainee solicitor, regardless of the current stage they are at, would benefit greatly from this workshop. I believe that, whether you are yet to attend your first assessment centre or you have already achieved a training contract offer for the future, that this webinar provides a truly helpful insight into life as a trainee solicitor.
The simulated tasks in the workshop not only give an introduction to the crucial skills necessary to be successful at an assessment centre or vacation scheme but also present themselves in a way which allows those who may have already attained these skills in some way to actively practice and build confidence in them before their training period begins. It is so important to acknowledge that you can never have too much practice.
The webinar I attended was the second time that this particular workshop had been presented by BPP, therefore it is likely they will seek to run it again owing to the large participation it attained this week. Keep an eye out on BPP for another chance to participate in this webinar in the future or to find out about other events they are running in their summer series.
Words: Alicia Gibson