Published on November 7, 2018 by ottohopkinsfagan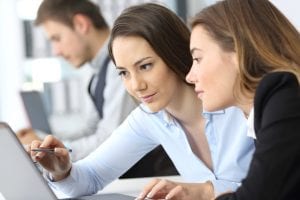 Beginning your legal career, you may hear the phrase 'pro bono' – for example, at the freshers' fair or at training contract application lectures. At its simplest, pro bono refers to legal volunteering, using your legal knowledge (as limited or extensive it may be) in order to help those who need it.
With the range of opportunities and aspects of pro bono work, this blog post aims to give you 5 key things not to forget when it comes to getting started with pro bono.
---
Take 30 seconds to sign up to TLP and you'll receive free, tailored information for your aspirations and stage straight to your inbox, as well as be the first to know about new, free events – what are you waiting for?
Sign-Up Now
---
#1 Pro Bono really does benefit everyone
With cuts to legal aid reportedly amounting to over £1bn in the past five years, the need for pro bono is ever increasing. Although it has been said pro bono can never be a substitute for legal aid services, its existence has clearly become more important and valuable to society. Not only will you be helping to make justice accessible, engaging in pro bono will assist you in building both personal and professional skills that will help you in the long run.
Here are 10 other skills you need as a lawyer. Read more. >>
#2 There is an opportunity for everyone
Pro bono does not mean the same thing for everyone who does it. A pro bono volunteer or intern could be working for Amicus to help those facing the death penalty in the US to secure their rights. Or equally, it could mean volunteering for Citizens Advice and advising on a range of issues from employment to debt and social security. Moreover, pro bono could include supporting children and vulnerable adults being interviewed by the police as part of the National Appropriate Adult Network and other interesting legal issues. There really is something for everyone when it comes to pro bono.
#3 Every little helps
You're studying at university and/or working and maybe you're training every evening for a sports team. You do not have a lot of time on your hands. If you're doing a law degree, participating in extracurricular activities and working in a bar to top-up your student loan, the thought of finding time to give to pro-bono work may be a little overwhelming.
Do not worry.
Organisations understand that you cannot give your whole life to them and that in most instances, you are a volunteer. All that is expected is that you commit whatever time you can and stick to that commitment; reliability and consistency is more important than promising to be there four nights a week and only turning up for two.
Admittedly, some organisations do offer more structured internships requiring you to commit for three months but there are plenty of opportunities that do not have such requirements. Pro bono opportunities ran as part of your law school will be even more mindful of the fact you only have limited time to give and accordingly their projects may be more suitable.
Click here for the ultimate guide on Pro Bono Work Experience. >>
#4 Some firms engage in more pro bono than others
So you've done some pro bono and want to continue doing this kind of work throughout your career, perhaps alongside mainstream legal practice. It is true that pro bono experience gives you the skills that firms look for when applying for training contracts but not all firms facilitate the continuation of your pro bono work when you start working for them.
If pro bono really strikes your interest, you should take this into account when researching firms. Some firms have even received awards for their commitment to pro bono projects. Alternatively, some firms favour more general charity work over pro bono, giving up a lot of time and money to local and national projects. If you are into charity work outside of pro bono, discussing this in your application may help you stand out.
Here are 4 other secret qualities you need to show employers at interview. Read more. >>
#5 Do not underestimate the power of your pro bono experience
Every law student has read a textbook on property law, but not every law student has given up their time to calming down a client who has called scared that they are going to be evicted that afternoon. Every law student has read about dismissal in employment law, but not every law student has worked on a real life case of someone who has lost their livelihood unfairly and needs help. This is what pro bono can offer you, real-life practical experience.
Click here for Pro Bono Case Studies. Read more. >>
You may have even just brought a cup of tea to a lawyer who has been on the phone to an emotional client for half an hour. Though, it is unlikely that all you will have learned is how to guess how much milk someone likes in their tea. You will have asked about the situation, read the notes, understood the problem the client has and then been able to observe and learn from how the lawyer has approached and dealt with the problem.
Ultimately, pro bono opportunities are invaluable to get involved in, for you, society and your legal career. Do your research and find the opportunity that is right for you.
Read more about Pro Bono here:
Author: Jasmin Leigh Guy